Pharmaceutical wholesaler & distributors
CAPPI offers specific solutions for pharmaceutical distributors, with plastic totes and a range of dedicated insulated solutions.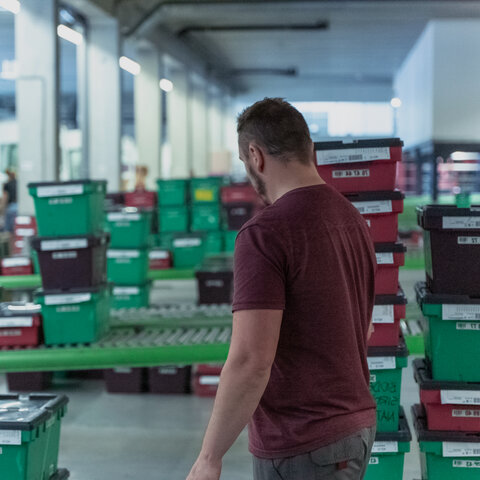 The need
Meeting the daily challenge of healthcare product distribution
Pharmaceutical wholesaler/distributors are a vital link in the chain between laboratories and pharmacies, delivering to dispensaries several times a day. This service, which is carried out in very short turnaround times and in line with mandatory regulations, requires automated order-picking processes, the management of variable volumes and a highly diverse stock of healthcare products. Wholesaler/distributors are now facing unprecedented challenges, such as higher added value products, the development of biomedicines, new regulatory constraints and traceability. Compliance with the cold chain is more of a priority than ever.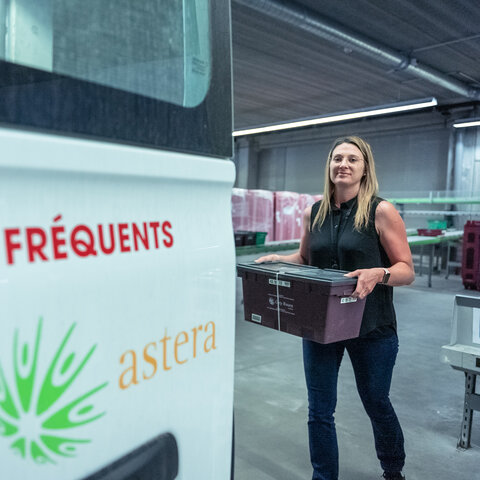 CAPPI'S RESPONSE
A range of dedicated solutions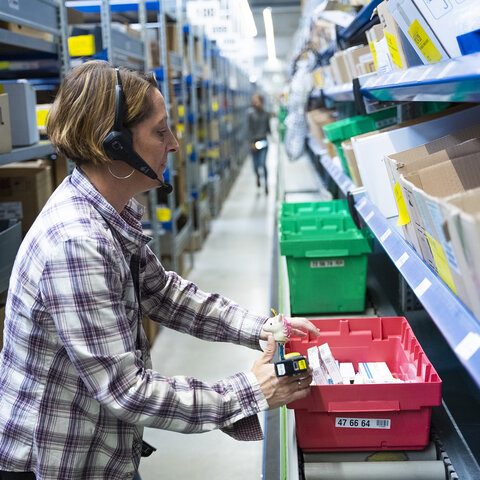 CAPPI has been working alongside pharmaceutical wholesaler/distributors for more than 25 years. Our company offers specific solutions including plastic totes designed for automated order-picking systems and for the distribution of healthcare products. CAPPI is a recognised cold chain player, having developed insulated boxes that are appreciated across Europe for their temperature performance and strength. To cater for the sector's new needs, such as the transporting of bulky products, CAPPI has added the Distribox, a new box for last mile transportation, to its range of insulated solutions. 
THE CAPPI ADVANTAGE
Testing and giving you support
Our services go beyond the supplying of plastic totes and insulated solutions. Our company has a Testing and Innovation Centre, a new structure equipped with cutting-edge equipment to test and qualify packaging solutions according to customers' logistics constraints. CAPPI has also acquired extensive knowledge of the pharmaceutical distribution business and is able to assist customers with the defining of their cold chains' organisation. CAPPI also provides equipment for the storage and freezing of eutectic plates.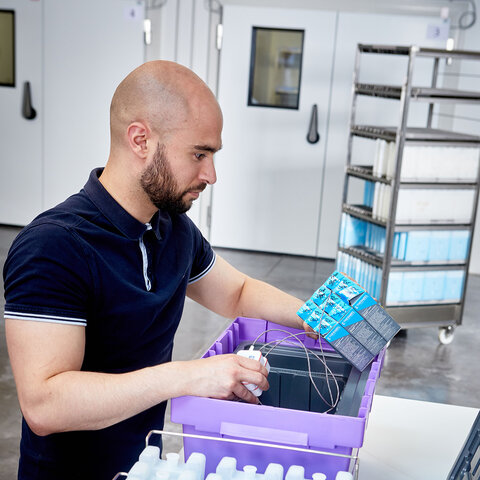 THE ENVIRONMENTAL BENEFITS
The circular economy with CAPPI Circular
As a company committed to the green transition on behalf of its customers, CAPPI has developed a new program for wholesaler/distributors known as CAPPI Circular. This program offers the closed-loop recycling of the plastic totes used to transport healthcare products.
Learn more
CAPPI's products for your sector