Latest generation equipment at our testing and innovation centre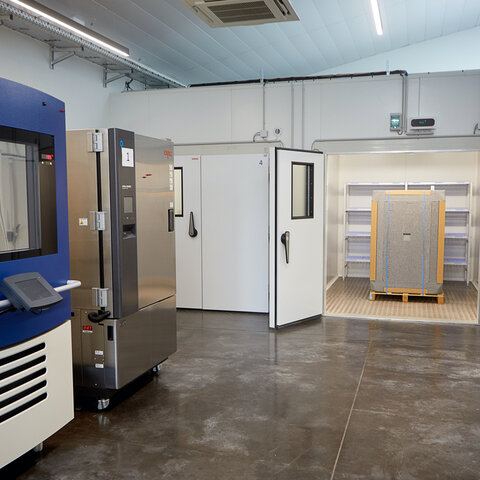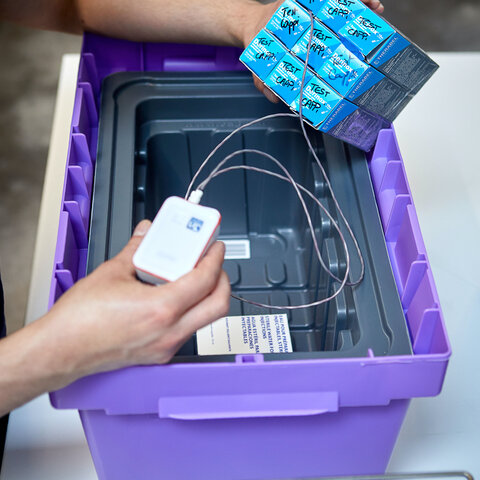 CAPPI's technical team uses connected temperature sensors and a JRI device for real-time temperature monitoring. All our measuring equipment is calibrated each year by CIET, a recognised, independent organisation accredited by COFRAC. The chamber calibration and mapping certificates are appended to the temperature testing reports.
VOLUME CAPACITIES
Cutting-edge equipment
Our Testing and Innovation Centre has several temperature chambers, with a capacity ranging from 600 litres to 24m³. This equipment can be used to carry out tests on packaging of various sizes, from small boxes for wholesaler/distributors, to large boxes such as the pallet shippers developed for laboratories. The chambers are mapped each year by an independent organisation to ensure that the temperatures requested by customers are complied with at every point within the chambers.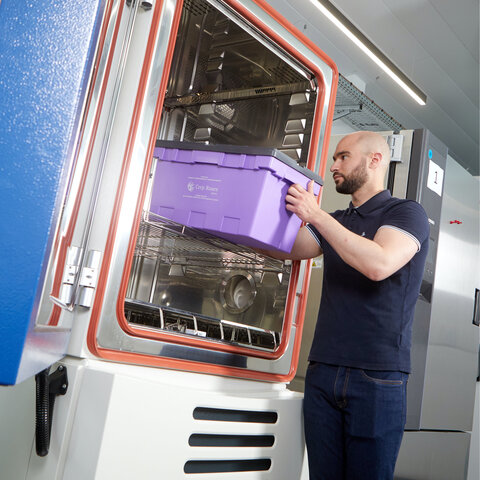 The main French reference standard is AFNOR NFS 99-700, which defines the test protocol and offers a very comprehensive list of standard temperature profiles depending on the season. CAPPI has actively contributed to the improving of this French standard, through a steering committee whose members are cold chain experts.
LOGISTICS CIRCUIT
Simulating customers' temperature profiles
CAPPI's temperature chambers reproduce a temperature profile that matches the customer's logistics circuit, from the loading of the insulated packaging to its opening by the final user. The chambers vary the temperatures according to time intervals or segments. Tests are carried out based on the current regulatory and normative framework in force within the pharmaceutical sector (ISTA, IATA/TCR, FDA/CGMP, GDP or WHO).
PRODUCT INTEGRITY
Guaranteeing the temperature performance of packaging
The purpose of the temperature tests is to check the ability of the insulated packaging to keep products within the required temperature range (e.g. +2°C/+8°C). They may be preliminary tests in anticipation of a new pharmaceutical distribution business or temperature tests in addition to the tests performed "in the field" by the customer. CAPPI's design and engineering department, which is made up of a team of cold chain experts, advises the customer on the setup that is best suited to its requirements. It also issues a detailed temperature test report.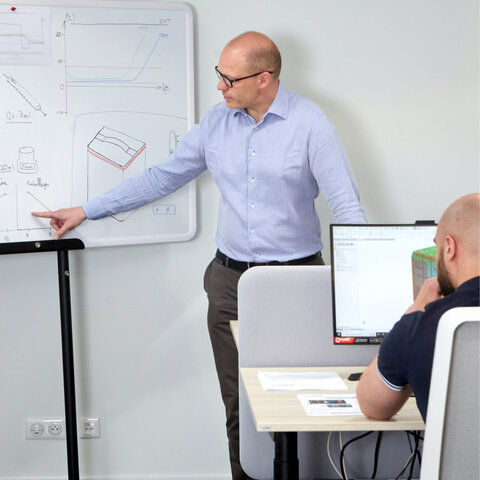 We can also play a consulting role during the designing of areas reserved for heat-sensitive products in logistics warehouses (choice of ice pack freezing method, integration of automation systems, etc.).
CONSULTING AND DESIGN
Supporting customers throughout their projects
Each item of packaging is designed to fit perfectly within customers' logistics circuits. At the start of each project, the design and engineering department produces specifications that set out the customer's requirements. We work with the customer to define the level of risk involved in transporting the product based on the volume, transport method, transport time, temperature ranges to be complied with and other factors. Our engineers are able to adapt existing packaging or design new bespoke solutions. We provide detailed instructions for how to use our products.